J BY JOSE ANDRES
SPAIN MEETS MEXICO
This culinary concept will allow guests at W Mexico City to enjoy a unique approach to Spanish cuisine, with new and daring dishes that will surprise the senses. Carried out by the visionary minds of Chef José Andrés and his team, J by José Andrés celebrates Spain and Mexico's rich historical and cultural connections. The name serves as a nod to its chef and founder and references José Andrés' flagship Spanish brand, Jaleo, which means revelry and fun.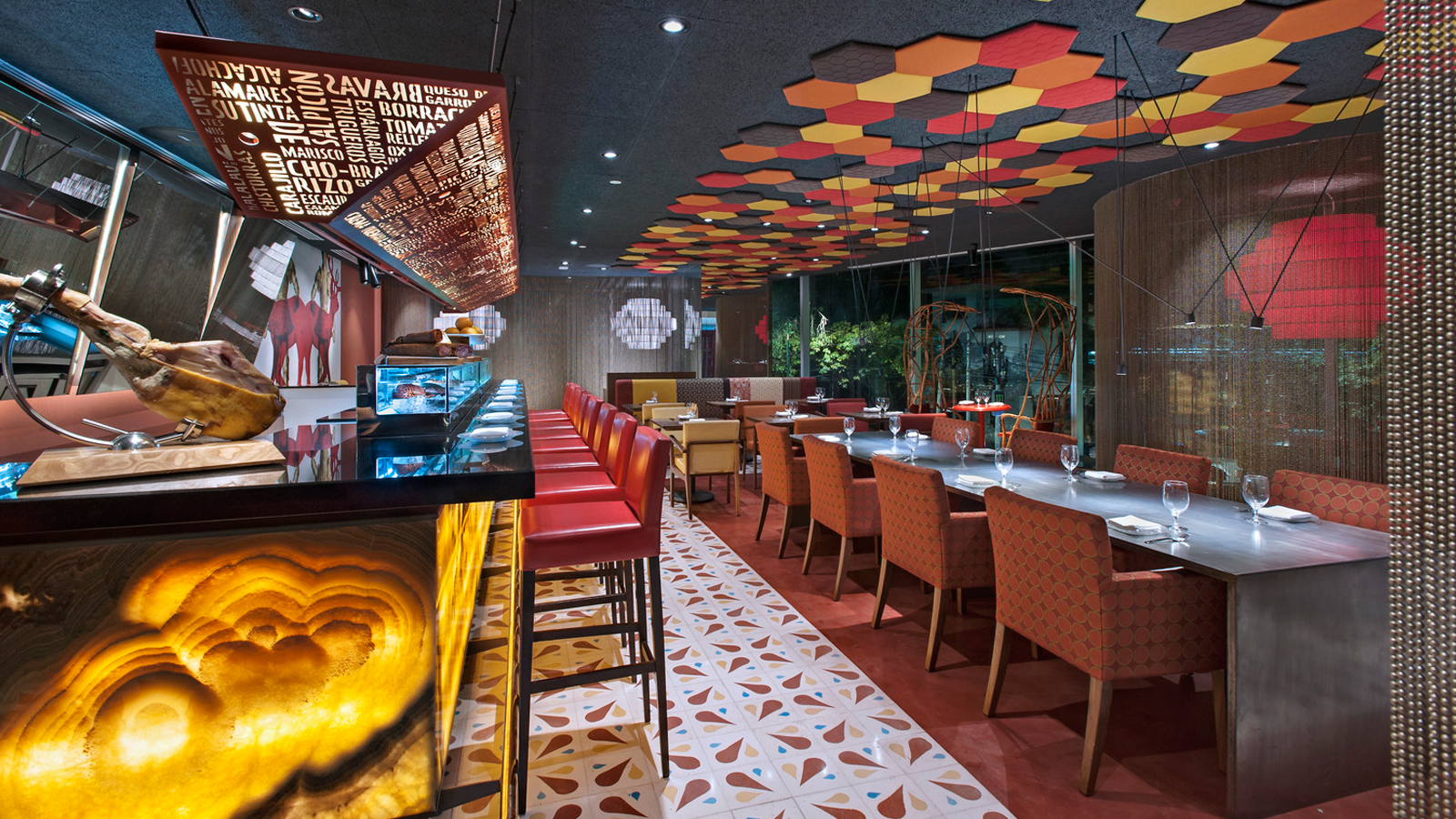 J by Jose Andres Restaurant - W Mexico City
DAILY PROGRAMMING J BY JOSÉ ANDRÉS
WITH A UNIQUE APPROACH TO SPANISH CUISINE
Paella Nights
The night was made to share it, and what better way than with a rice-based paella Bomba that chef José Andrés has for you.

Every Wednesday, from 18:30 hrs.

4 varieties: shrimp, chicken with mushrooms, mountain rice with butifarra and vegetarian.

Accompanied by one glass per person of house wine (Service for 2 people).
Dinner Pairing

Pairing dinner. Let us surprise you with the flavors of Spain, and enjoy every Thursday from 20:30 hrs., our 3-course menu, accompanied by the best Spanish wineries.

From 20:30 hrs. - Paired with a different Spanish winery each month.
Gin & Tonic Fridays
The best Gin & Tonic, in one of the chicest terraces of Polanco. What better plan for Friday?

Every Friday, from 20:30 hrs.

Music with DJ.
Oysters & Bubbles
Never enough seafood, ceviches, and champagne for a refreshing Sunday

Every Sunday from 12 hrs. to 17 hrs. Bar of ceviches, seafood & Champagne.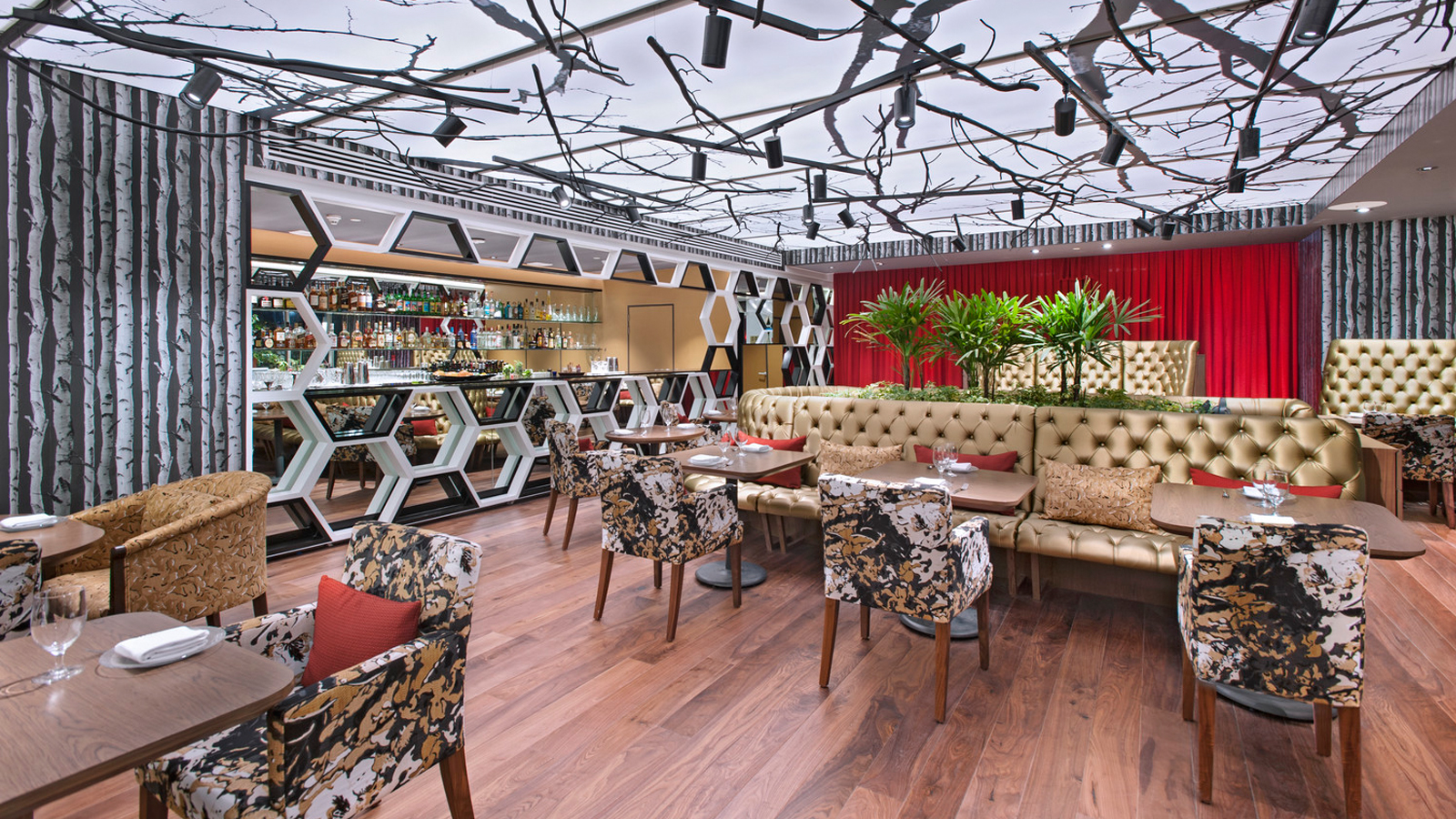 Check out some of our menu's highlights
FOR A SENSORY EXPERIENCE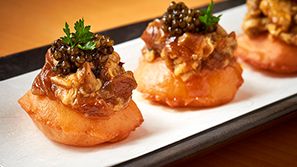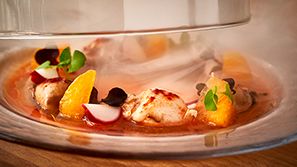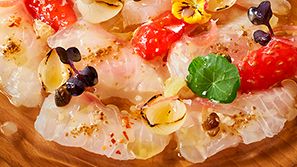 LUNCH & DINNER
Avocado, tomato heart cone, and grasshopper

Pan de cristal served as a taco with braised oxtail and pickled onions

Veracruz - style raw snapper with capers, tomatoes, and olives
SPANISH-MEXICAN FLAVORS
Piquillo peppers, pork meat and fresh fruit, Nogada and hoja santa sauce

King crab, cucumber, peppers and brandy sauce

Crispily fried corn puff, caramelized onion, scrambled egg
COCKTAILS, WINES & DESSERTS
Signature cocktails
Celebrated wine collection from Spain and Mexico

Gin and tonic sorbet, fizzy tonic 'espuma,' lemon and aromatics.

Olive oil ice cream with grapefruit and tequila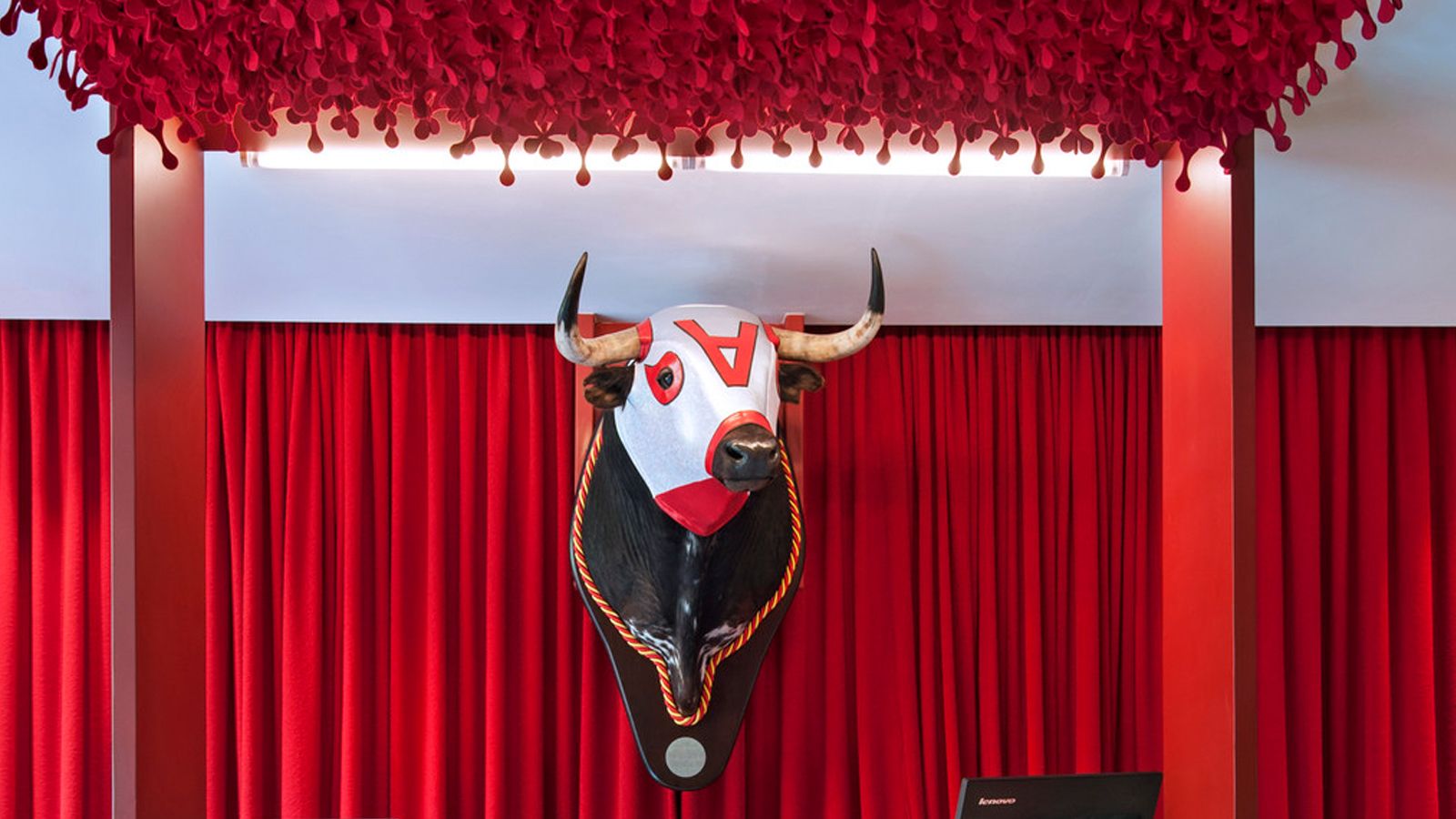 EXPERIENCE A DIFFERENT SIDE OF SPAIN
CONTACT US
Phone: +525591381818