J BY JOSE ANDRES
SPAIN MEETS MEXICO
This brand-new culinary concept will allow guests at W Mexico City to enjoy a unique approach to Spanish cuisine, with new and daring dishes that will surprise the senses. Carried out by the visionary minds of Chef Andres and his team, J by Jose Andres celebrates Spain and Mexico's rich historical and cultural connections. The name serves as a nod to its chef and founder and references Andres' flagship Spanish brand, Jaleo, which means revelry and fun.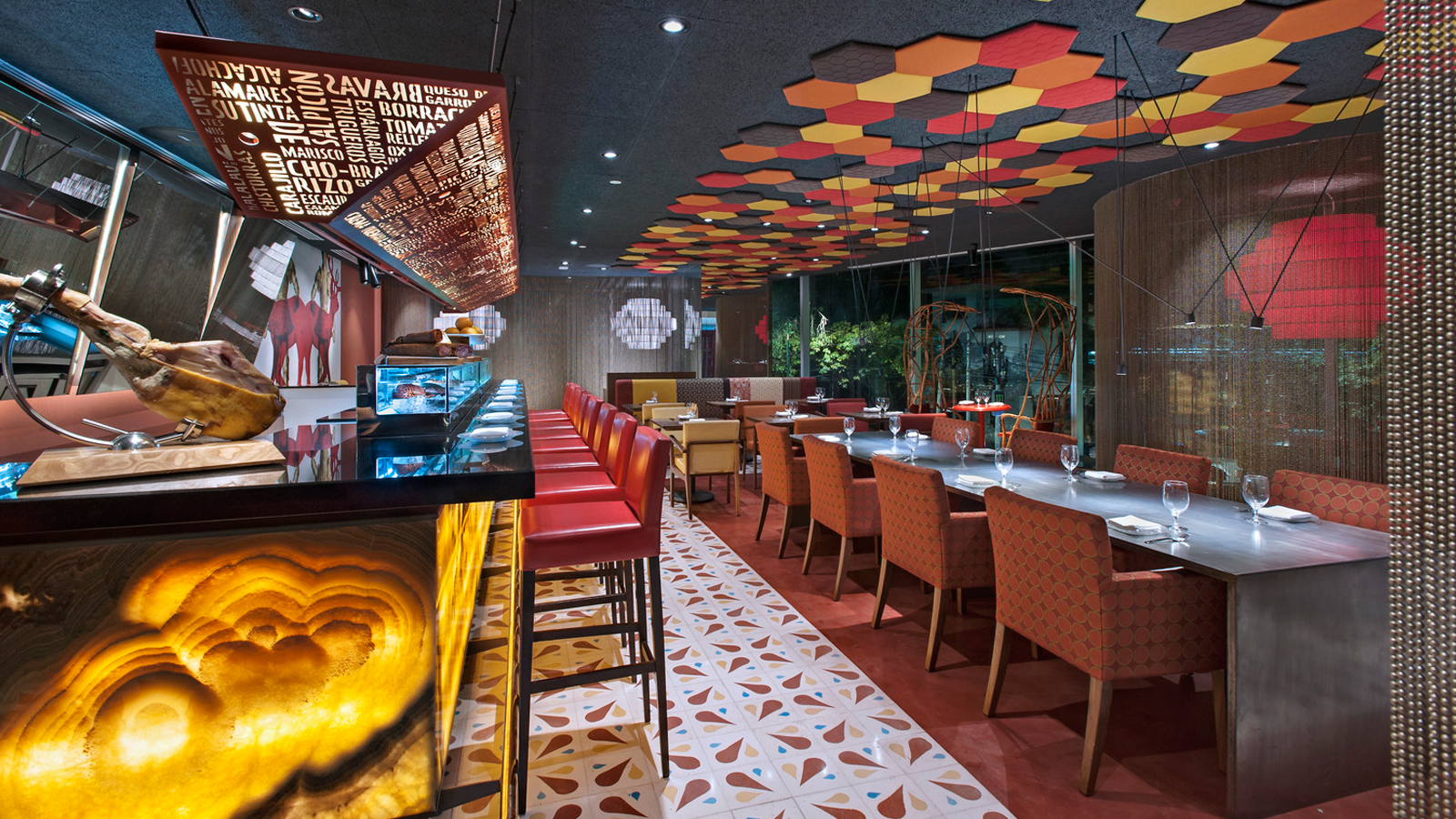 A BRAND NEW CULINARY CONCEPT
WITH A UNIQUE APPROACH TO SPANISH CUISINE
J BY JOSE ANDRES features delicious specialties from Andres' native Spain, as well as classic Spanish cuisine, elevated into something wholly unique and exciting. A bold combination of the two worlds representing a "Spain Meets Mexico" concept, which integrates authentic and iconic ingredients from both countries.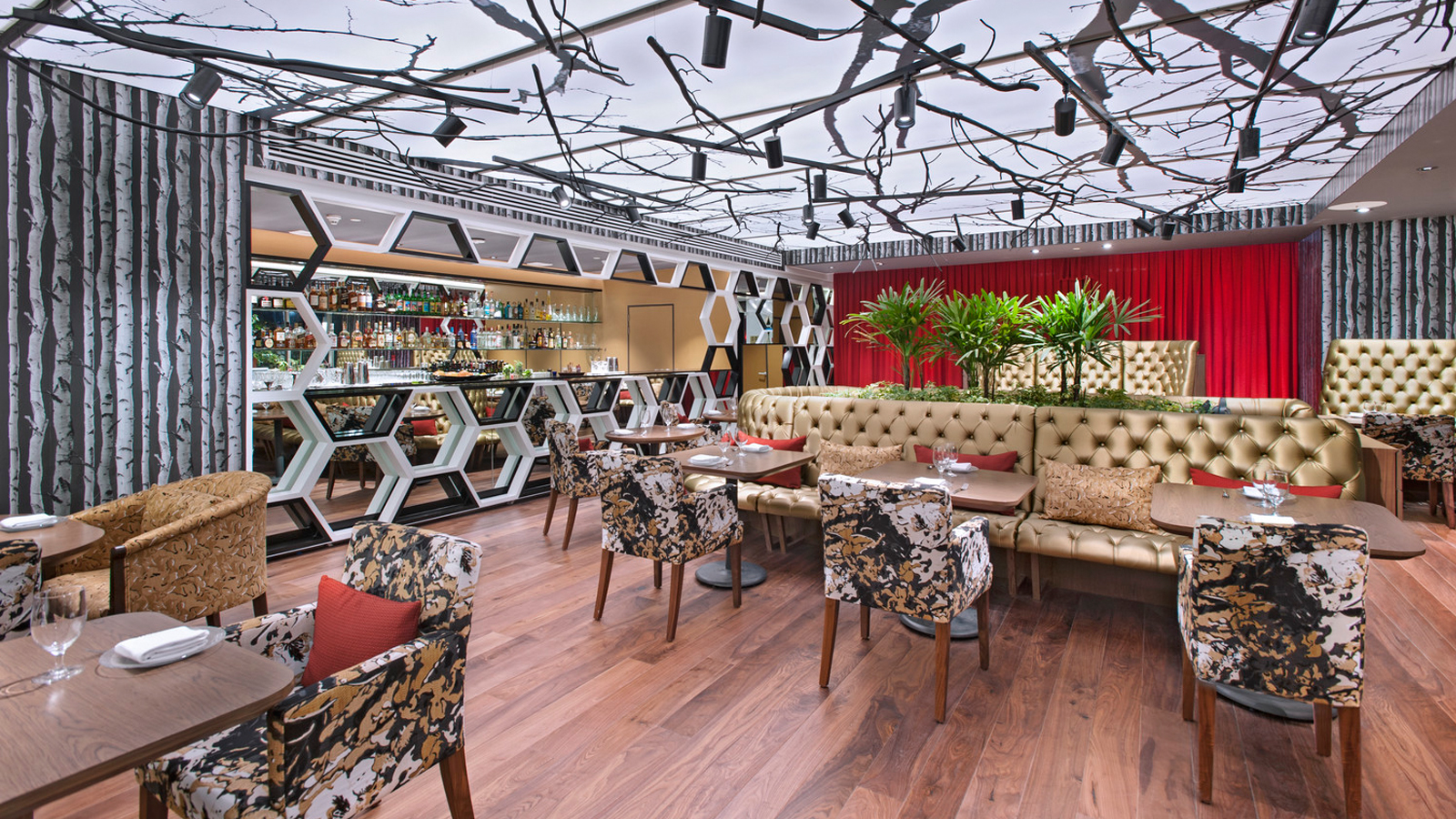 Check out some of our menu's highlights
FOR A SENSORY EXPERIENCE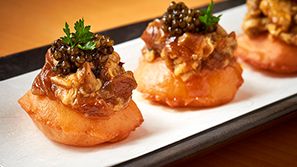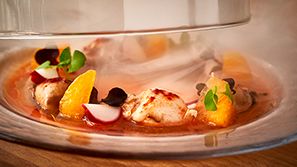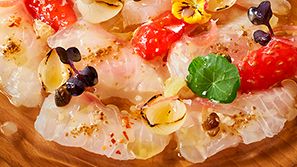 LUNCH & DINNER
Warm and crispy pan de cristal, cured ibérico pork belly, butter and sea urchin

Avocado, tomato heart cone and grasshopper

Pan de cristal served like a taco with braised oxtail and pickled onions

Veracruz - style raw snapper with capers, tomatoes and olives
SPANISH-MEXICAN FLAVORS
Piquillo peppers, pork meat and fresh fruit, Nogada and hoja santa sauce

King crab, cucumber, peppers and brandy sauce

6 oysters with tequila, lime juice, cilantro and sal de gusano

Crispy fried corn puff, caramelized onion, scrambled egg
COCKTAILS, WINES & DESSERTS
Signature cocktails
Celebrated wine collection from Spain and Mexico

Gin and tonic sorbet, fizzy tonic 'espuma,' lemon and aromatics.

Olive oil ice cream with grapefruit and tequila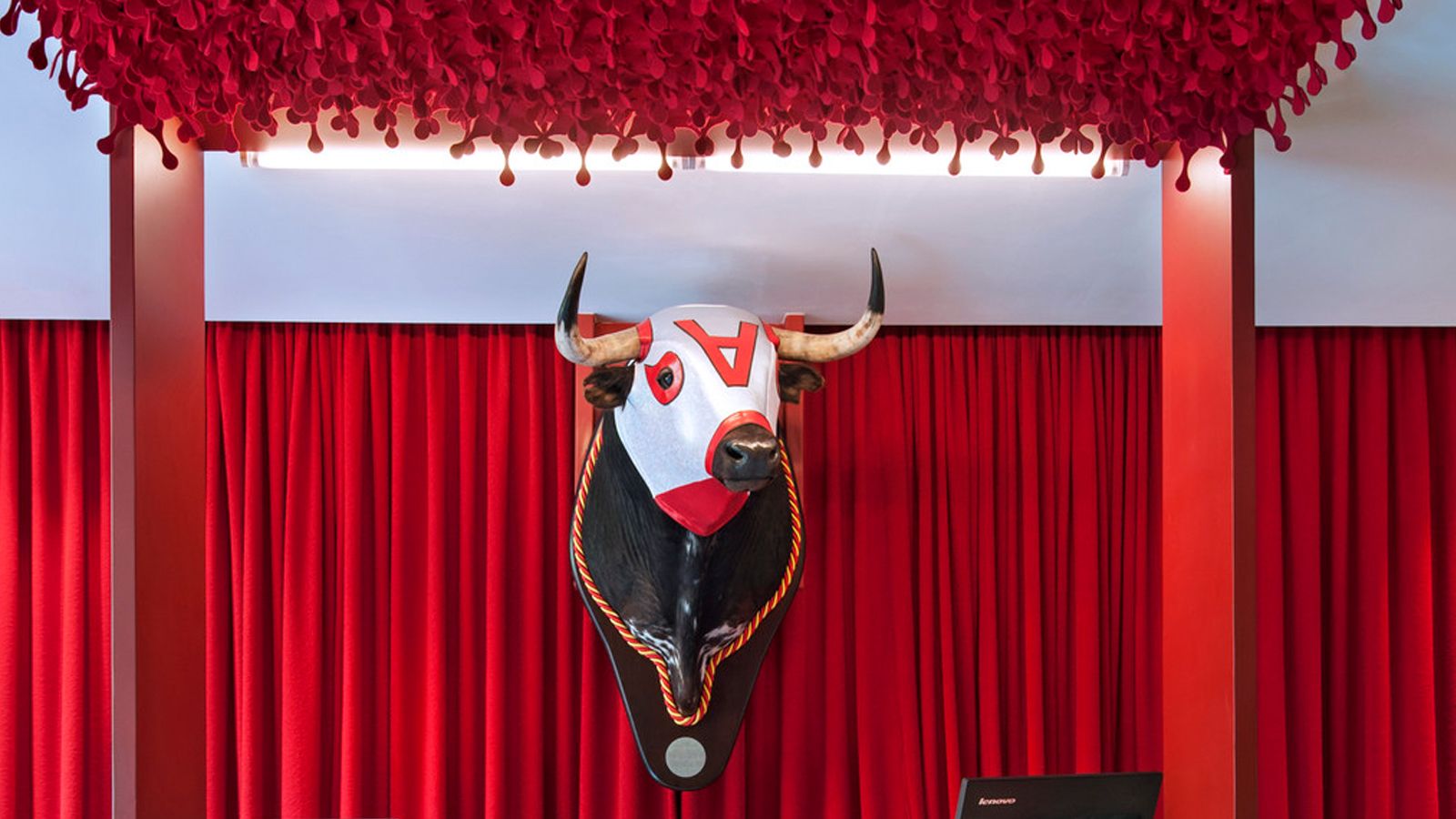 EXPERIENCE A DIFFERENT SIDE OF SPAIN
CONTACT US
Phone: +525591381818