J BY JOSE ANDRES
SPAIN MEETS MEXICO
This culinary concept will allow guests at W Mexico City to enjoy a unique approach to Spanish cuisine, with new and daring dishes that will surprise the senses. Carried out by the visionary minds of Chef Andres and his team, J by Jose Andres celebrates Spain and Mexico's rich historical and cultural connections. The name serves as a nod to its chef and founder and references Andres' flagship Spanish brand, Jaleo, which means revelry and fun.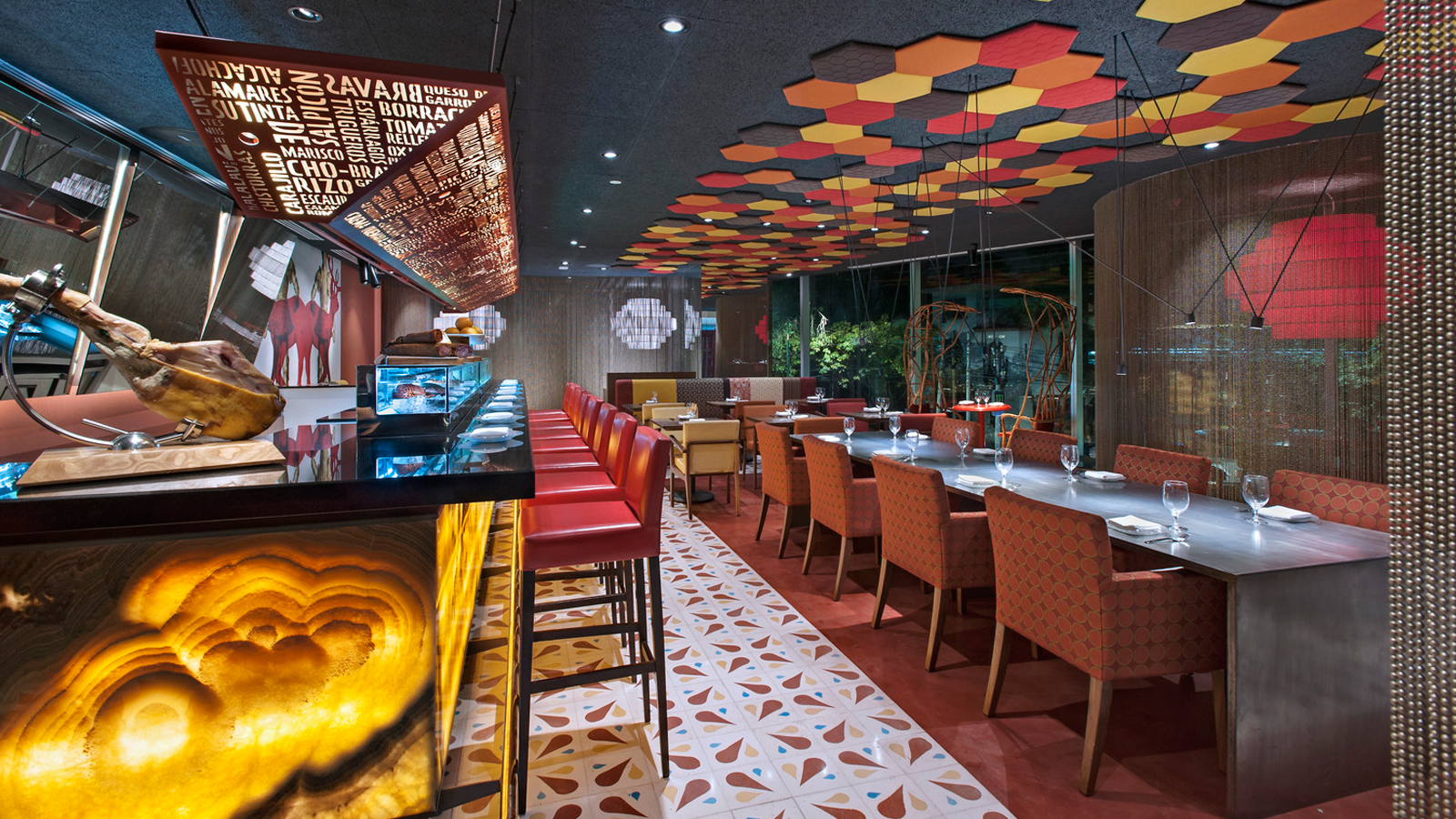 DAILY PROGRAMMING J BY JOSE ANDRES
WITH A UNIQUE APPROACH TO SPANISH CUISINE
Paella Nights
The night was made to share it, and what better way than with a rice-based paella Bomba that chef José Andrés has for you.
Every Wednesday, from 6:30 p.m.
4 varieties: prawns, chicken with mushrooms, mountain rice with sausage and vegetarian.
Accompanied by one glass per person of house wine (Service for 2 people).

Dinner Pairing
Pairing dinner. Let us surprise you with the flavors of Spain, and enjoy every Thursday from 20:30hrs, our 4-course menu, accompanied by the best Spanish wineries.
From 8:30 p.m. - Paired with a different Spanish winery each month.

Gin & Tonic Fridays
The best Gin & Tonic + DJ, in one of the most chic terraces of Polanco. What better plan for Friday?
Every Friday, from 8:30 p.m.
Variety of Gin & Tonic and music with DJ.

Oysters & Bubbles.
Never enough seafood, ceviches and champagne for a refreshing Sunday
Every Sunday from 12 a.m. to 5 p.m Bar of ceviches, seafood & Champagne.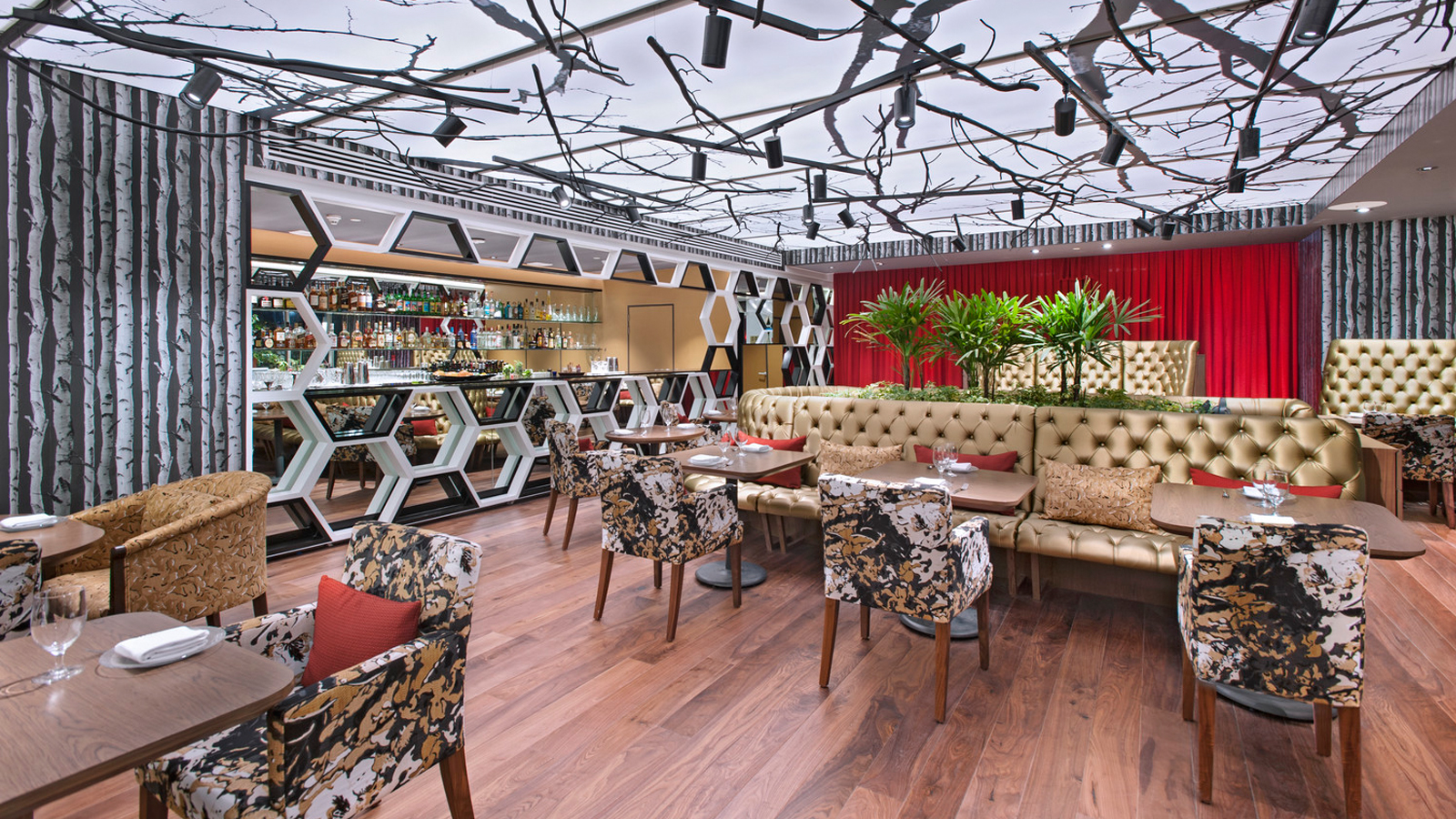 Check out some of our menu's highlights
FOR A SENSORY EXPERIENCE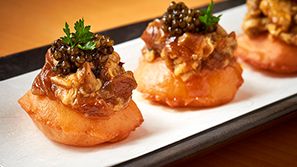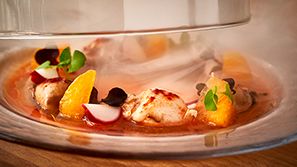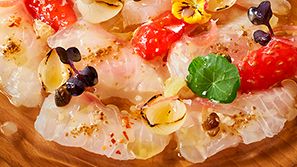 LUNCH & DINNER
Warm and crispy pan de cristal, cured ibérico pork belly, butter and sea urchin

Avocado, tomato heart cone and grasshopper

Pan de cristal served like a taco with braised oxtail and pickled onions

Veracruz - style raw snapper with capers, tomatoes and olives
SPANISH-MEXICAN FLAVORS
Piquillo peppers, pork meat and fresh fruit, Nogada and hoja santa sauce

King crab, cucumber, peppers and brandy sauce

6 oysters with tequila, lime juice, cilantro and sal de gusano

Crispy fried corn puff, caramelized onion, scrambled egg
COCKTAILS, WINES & DESSERTS
Signature cocktails
Celebrated wine collection from Spain and Mexico

Gin and tonic sorbet, fizzy tonic 'espuma,' lemon and aromatics.

Olive oil ice cream with grapefruit and tequila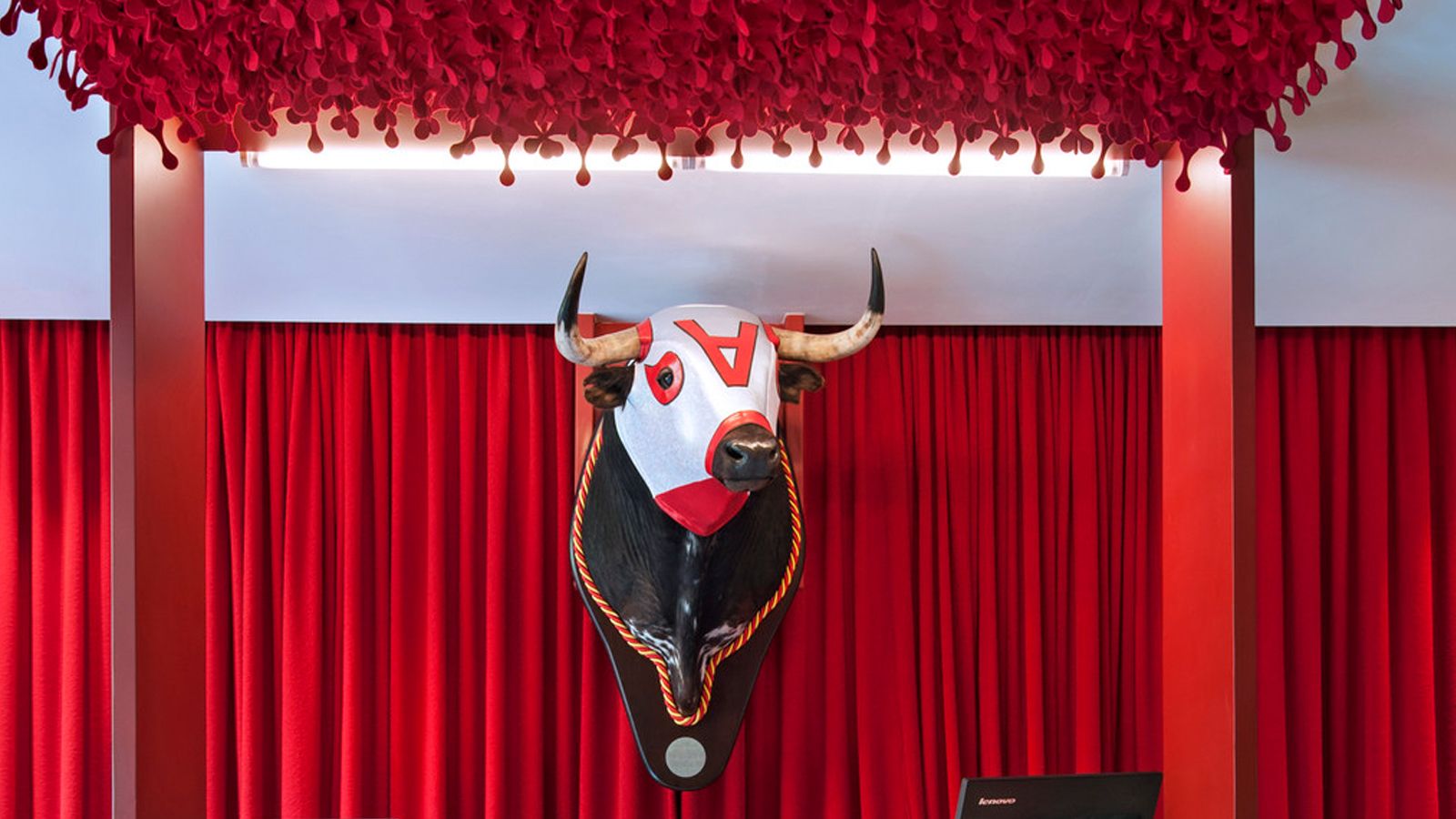 EXPERIENCE A DIFFERENT SIDE OF SPAIN
CONTACT US
Phone: +525591381818